Online advertising is not like buying a new set of tires. You can't buy the item, install it, and then forget about it. Instead, it's more like getting a puppy. You will have to care for the puppy, teach the puppy (or vice-versa) and you can't take a week's vacation without considering the puppy. That's not good news to most small businesses, who don't have the time or interest in the ins and outs of online advertising. But like puppies, if you take the time at the beginning to "do it right", it will pay off in the long-run. If you take shortcuts, you will have an unruly dog and will lose your shirt on your online advertising campaign. So, here's how to advertise online and keep your shirt (while growing your business):
Identify WHERE your customers spend time online and WHAT their profile is (age bracket, sex, income level, interests, etc.)
Target ONE product and ONE type of customer for a campaign. Multiple campaigns are OK, but you need to follow each step for each campaign.
You will need to create TWO things:

An ad for that product, designed to engage your chosen customer
A landing page for that ad that matches the ad's content and focus and allows someone to easily buy your product without any more searching or clicks. (i.e. sending them to your home page isn't good enough).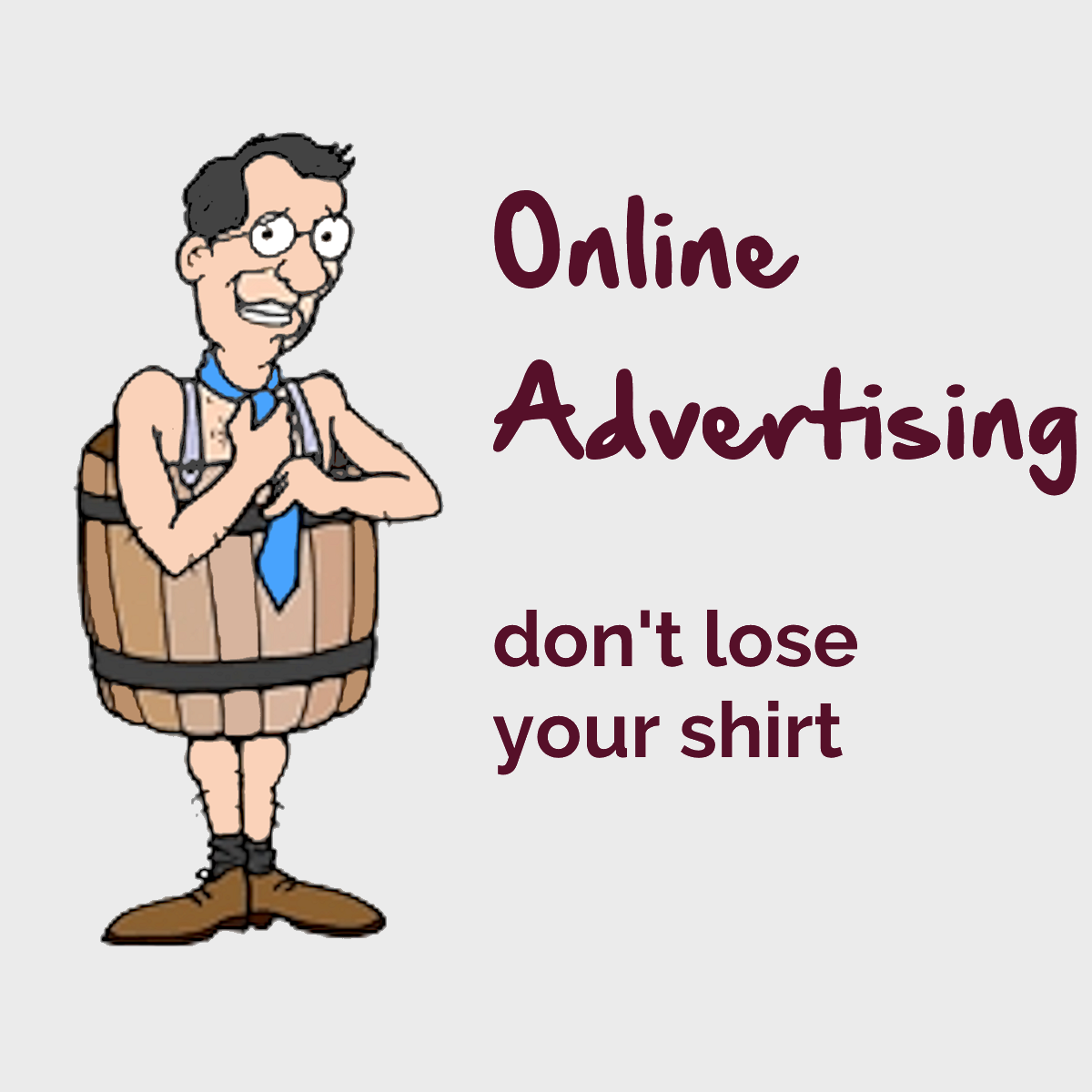 Before we continue...
Your ad and landing page should focus on a customer BENEFIT (or avoidance of a PAIN POINT)...If you can use an emotional twist, it will have better results.
After the ad and landing page are ready, do NOT consider yourself done. For the first several months, you will be creating 30 to 100 variations of them, changing words, colors, images, locations, backgrounds. You will need to test each one separately and methodically. Think of it as an eye exam, where you look at endless groups of letters until you finally get the right "prescription".
Compare the various online advertising platforms for your needs.
Here are some alternative advertising options
TRAIN your puppy (ad)

Install and use Google Analytics to understand your web traffic
Learn how to use the tracking tools from the platforms you are using

Google Ad Words: Identify your keywords. Install the conversion tracking tool
Facebook: Install Facebook Pixel. Create a Facebook Persona (your ideal client)

If you can (i.e. Google), use negative words to EXCLUDE people who are less likely to buy. Click here for a list of these words
Use Facebook to identify lookalike audiences (people who are have similar interests to your existing customers). You will learn more about your customer and can target ads appropriately.
TEST....TEST....TEST.... and TEST (see the eye exam above).
The goal is NOT the highest number of clicks. It's the highest percentage of final purchases.

Clicks can be artificially high (1/3 to 1/2 are inflated) and that is BAD if you pay for each click. Bad clicks can be from bots, from competitors, and from people who don't intend to buy your product.
Continually refine your ad AND consider using click fraud detection software ($15 to $100/month) to reduce the useless clicks and reduce your advertising costs.